Nature's Logic Appoints Marilyn Sherwin Vice President, Operations
(Lincoln, NE, February 13, 2019) Nature's Logic​®​, the pioneer creators of 100% natural food for dogs and cats with NO synthetic vitamins, has appointed industry leader Marilyn Sherwin Vice President, Operations. She brings over two decades of operational 
leadership, including top positions at Hill's Pet Nutrition and Halo, Purely for Pets. She will report to newly-appointed CEO David Yaskulka.
"Marilyn is an extraordinary talent and exceptional individual. I'm thrilled to announce her as my first hire at Nature's Logic. She will join Founder and Chief Product Development Officer Scott Freeman, National Sales Manager Skylar Clifton and me on our management team, working to assure that 100% na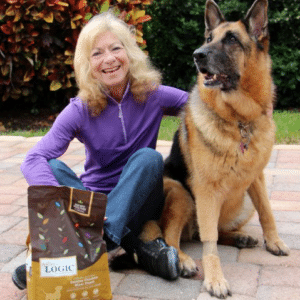 tural defines the future of pet food," said Yaskulka.
Unlike most "natural" brands in the market, Nature's Logic kibble, cans, raw food and treats are 100% natural, with NO synthetic vitamins and minerals. The nutrition comes from whole foods.
Sherwin spent most of her career at Colgate as Global Director of Strategic Purchasing for Hill's Pet Nutrition. She led Hill's Purchasing and Logistics in Europe. She was also VP Operations at Halo.
Nature's Logic recently announced the brand will expand its mission, applying the logic of nature to care for pets ​and​ the planet. It will take a leadership role as a voice for sustainability in its retailers' communities. That will leave the brand well positioned with Millennials, the largest and fastest-growing segment of pet parents, for whom natural nutrition, animal welfare and sustainability are top concerns.
Nature's Logic is a VisioCap portfolio company.
About Nature's Logic​​®​
Founded in 2006, Nature's Logic is a line of premium quality pet food and treats focusing on the benefits of natural whole food nutrition. Nature's Logic uses only 100% natural
ingredients, and NO synthetic vitamins and minerals – The Way Pet Food Should Be®. The ultimate goal of Nature's Logic is to provide the safest and most nutritious 100% all-natural products that people can be confident about feeding their companion animals, and to be a voice for sustainability. Nature's Logic was acquired by VisioCap LLC in 2017.
About VisioCap
VisioCap, LLC specializes in growth investments and buyouts of lower middle market consumer products companies located across North America with a particular focus in three categories: pet products, children's products and healthy/natural nutritional products. The firm's investments range in size from as small as $3 million to as large as $40 million. VisioCap focuses on increasing stakeholder value through improvements in commercial and operational performance due to their deep experience in the sectors in which they invest. Visit ​VisioCap.com​.