NATURE'S LOGIC EXPANDS MISSION TO PETS AND PLANET
(Lincoln, NE, January 16, 2019) Nature's Logic®, the pioneer creators of 100% natural food for dogs and cats with NO synthetic vitamins, has appointed industry leader David Yaskulka Chief Executive Officer. He brings a decade of executive experience at a leading natural pet food company, and over two decades in the health and sustainability industries.
"100% natural is defining the future of pet food," said Yaskulka. "Nature's Logic is the top innovator, truly following nature's rules for nutrition. I'm thrilled to work with the staff, retailers, customers, and consumers who have shown the way pet food should be, to grow the brand's impact in the market.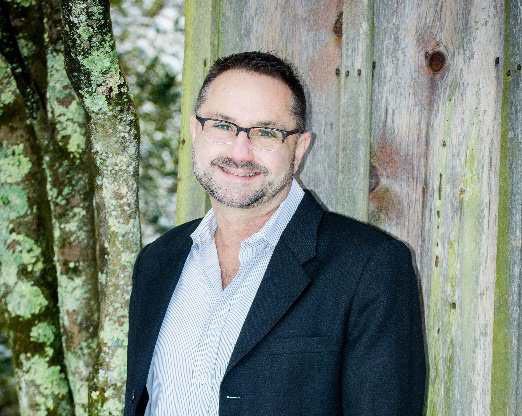 "I look forward to working with company founder Scott Freeman, who has expertly applied the logic of nature to pet food," he said. "Scott may have been the first to recognize the benefits of whole food nutrition without using the synthetic vitamins prevalent in leading 'natural' pet foods." Freeman will continue creating new product lines for the company.
"Nature's Logic doesn't follow industry trends — we follow nature's rules," said Freeman. "I look forward to working with David to do what's right for dogs and cats, and for our natural environment."
While continuing its focus on helping pets, the company announced it will expand its mission, applying the logic of nature to care for pets and the planet. It will take a leadership role as a voice for sustainability, working in its retailers' communities to promote nature's logic for pets and their environment. That will leave the brand well positioned with Millennials, the largest and fastest- growing segment of pet parents, for whom natural nutrition, animal welfare and sustainability are top concerns.
THE BRAND WILL BE WELL POSITIONED WITH MILLENNIALS, FOR WHOM NATURAL NUTRITION, ANIMAL WELFARE AND SUSTAINABILITY ARE TOP CONCERNS
To VisioCap LLC, which acquired Nature's Logic in 2017, Yaskulka is a known quantity. Founding partner Steve Marton says, "Having worked with David for seven years, we are confident his business leadership and vision will help Nature's Logic inspire a new generation of consumers to switch to 100% natural."
Yaskulka serves as Chairman of the Board of GreaterGood.org, a philanthropy which has given over $175 million to charity partners and programs improving the well-being of people, pets, and the planet.
Yaskulka's career is devoted to helping grow environmentally and socially responsible businesses. Prior to working in the pet industry, he partnered with eBay for Charity, Ben & Jerry's, The Body Shop and Investors' Circle, among others. His businesses are featured in a dozen books, and he's held leadership roles in education, technology, and conservation nonprofits.
Yaskulka's degree in philosophy is from Williams College. He and his wife Debbie, a special needs educator, share their Long Valley, New Jersey home with their sons Noah and Ben, dogs Maya and Sampson, and cats Erebos and Zebulon.
About Nature's Logic
Founded in 2006, Nature's Logic® is a line of premium quality pet food and treats focusing on the benefits of natural whole food nutrition, and . Nature's Logic uses only 100% natural ingredients, and NO synthetic vitamins and minerals – The Way Pet Food Should Be®. The ultimate goal of Nature's Logic is to provide the safest and most nutritious 100% all-natural products that people can be confident about feeding their companion animals, and to be a voice for sustainability. Nature's Logic was acquired by VisioCap LLC in 2017.
About VisioCap
VisioCap, LLC specializes in growth investments and buyouts of lower middle market consumer products companies located across North America with a particular focus in three
categories: pet products, children's products and healthy/natural nutritional products. The firm's investments range in size from as small as $3 million to as large as $40 million. VisioCap focuses on increasing stakeholder value through improvements in commercial and operational performance due to their deep experience in the sectors in which they invest. Learn more at VisioCap.com.