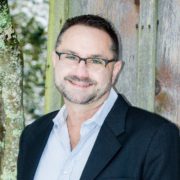 We are a brand on a mission to apply the logic of nature to everything we touch. So how are we doing? We're doing well, AND not well enough! We're helping lead the industry in sustainability – offering the first 100% all-natural food (with NO synthetics), creating renewable energy with every pound you feed…


We are a brand on a mission to apply the logic of nature to everything we touch. So how are we doing? We're doing well, AND not well enough! We're helping lead the industry in sustainability – offering the first 100% all-natural food (with NO synthetics), creating renewable energy with every pound you feed…

Top-20 Sustainable Brand
Named one of the pet industry's most sustainable brands by the Pet Sustainability Coalition, based on UN Sustainable Development Goals
United Nations Sustainable Development Goals
Nature's Logic received top ratings across four critical SDGs — #7 Affordable and Clean Energy, #8 Decent Work and Economic Growth, #13 Climate Action, and #14 Life Below Water
SDG #7 Affordable and Clean Energy
NL scored 81% in 2020 vs. the global 1.2% benchmark thanks to using 100% renewable energy and other programs.
SDG #8 Decent Work and Economic Growth
NL scored 71% in 2020 vs. the global 2.8% benchmark thanks to strongly inclusive personnel policies, and participating in Diversity Equity and Inclusion advocacy.
SDG #13 Climate Action
NL scored 68% in 2020 vs. the global 1.7% benchmark, thanks to Clean Food, Clean Energy and other programs.
SDG #14 Life Below Water
NL scored 58% in 2020 vs. the global 1.4% benchmark thanks to Certified Plastic Neutral products, MSC, and other programs.
100% Natural
The first and leading truly 100% natural pet food, getting all nutrition from food and NO synthetic vitamins
Member
1st pet food to join Ben & Jerry's, Patagonia, Seventh Generation and 250,000 other visionary businesses advocating for a sustainable future
Member
Proud Guardian level member, Board member and top-20 brand creating a more sustainable pet industry.
Made by Clean Energy
Produced with 100% renewable electricity. ALL kibble, kibble bags and biscuits (more to come).
Creates Clean Energy
Creates 1 kWh of new production renewable energy, and a greener future with every pound you feed.
Certified Plastic Neutral
The pet industry's 1st brand to offer Certified Plastic Neutral packaging. ALL Distinction products, Lightly Cooked, biscuits, select others.
Green-e
Our Renewable Energy Certificates and Carbon Offsets employ the gold standard of authenticity and additionality
Recycled
Our kibble bags now use 20% LESS plastic and our biscuit bags are made from 40% post-consumer recycled plastic, the most in the industry!
Recyclable
Our cans are 100% recyclable, and we're moving towards greater and greater recyclability of everything else.
GMO-Free
Millet, our most-used ingredient (in all original and Distinction grain-in products) is 100% GMO-Free
20% Less Plastic
Our kibble bags now use 20% less plastic.
Sustainable Seafood
Marine Stewardship Council certified sustainable proteins. Distinction grain-free diets including dog, puppy, small breed, cat and kitten.
Think Global, Shop Local
Proud founding sponsor of the organization promoting our "think global, shop local" philosophy.
Animal Welfare
Global Animal Partnership certified proteins. Distinction grain-free diets including puppy, small breed, cat and kitten.
Certified Organic
Certified Organic fruits and vegetables (for most produce). Distinction grain-free diets including puppy, small breed, cat and kitten.
Carbon Neutral
100% Carbon Neutral warehousing and shipping, achieved in 2021.
Proud Sponsor
Removing plastic from the ocean every time you answer a fun trivia question.
Founding Sponsor
Recognizing outstanding voices for sustainability.
Proud Sponsor
Celebrity nutritionist Mascha Davis, advocating 100% natural nutrition ("Eat Your Vitamins") and sustainability
Proud Sponsor
Working toward a planet that doesn't burn and a future that doesn't suck.
Proud Sponsor
Board Chair and sponsor of global organization helping people, pets and the planet.
Proud Sponsor
Pioneers of organic agriculture and regenerative agriculture research
Proud Sponsor
Inspiring local communities to care for their coastlines through fun beach clean ups, removing tons of plastic.
Proud Sponsor
The sustainability resource for New Yorkers, a network of farmer's markets, farm stands and fresh food pick ups.
Proud Sponsor
Media site focusing on anything that's good for you, good for others, and good for our planet.
Fastest Growing
#251 fastest growing consumer product in 2020. Doing well by doing good!