Nature's Logic and eShipping Achieve Carbon Neutral Distribution
Nature's Logic and eShipping Achieve Carbon Neutral Distribution
Sustainability-focused Natural Pet Food and its 3PL Partner Create Groundbreaking Eco-Friendly Shipping and Warehousing Program
Nature's Logic™, the pioneer creators of 100% natural pet food with NO synthetic vitamins, and eShipping, a nationwide distribution chain management services and technology provider, announced they have achieved 100% carbon neutral shipping and warehousing for Nature's Logic.
"This is a major milestone for the pet industry," said Nature's Logic CEO David Yaskulka, who has led a series of industry sustainability "firsts" in his two-year tenure, including the award-winning Clean Food, Clean Energy program, and the industry's first Certified Plastic Neutral products.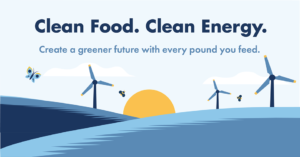 "We still have far to go to accomplish our mission, to apply the logic of nature to everything we touch," said Yaskulka, "but I'm proud to realize this significant goal with our partners at eShipping."
"We're thrilled to help Nature's Logic achieve carbon neutrality," said Chad Earwood, Founder and CEO of eShipping. "Nature's Logic is our first carbon neutral client, but we're confident this will create a path for many more to come. As a business in the transportation and logistics space, this partnership also serves as a catalyst for our team to continue looking for ways to minimize our own environmental impact in our office and warehouse locations nationwide."
Toward that goal, eShipping also joined the Pet Sustainability Coalition as a Sustainability Champion level member. The Kansas City-based company is known for its longstanding commitment to its people and communities, and to driving "our hearts towards a bigger purpose beyond ourselves and our business."
The carbon footprint of Nature's Logic's distribution at eShipping is calculated by measuring warehouse space, warehouse power sources (some of which were already using renewable electricity), and every aspect of its shipping, including types of transportation (such as full truck load, less-than truck load, rail and ship), weight of cargo, and distance.
"Setting and reaching a carbon neutrality goal is no easy task," said Caitlyn Dudas, Executive Director of the Pet Sustainability Coalition. "Nature's Logic is setting an exciting pace within the industry that will be hard to follow by many but sets the stage for others to take similar action toward a better future for pets, people and planet"
The program's carbon offsets are provided in partnership with Natural Capital Partners, recently named the best Voluntary Carbon Market offset provider by Environmental Finance for the 10th consecutive year. The social impact of the program is significant, investing in:
Two wind farms in Tamil Nadu, India with a total capacity of 74.25 MW, delivering approximately 100,000 MWh of clean renewable electricity (complementing Nature's Logic's domestic-focused Clean Food, Clean Energy investments)
Forest protection and the distribution of clean cookstoves in Africa, targeting the conservation of approximately 170,000 hectares of forest and promoting biodiversity.
Reducing the environmental impact of a landfill site through methane capture, electricity generation and wetland enhancement in North America.
Nature's Logic also works with Nori for additional offsets supporting regenerative agriculture, and Ecodrive, planting more than 2,000 mangrove trees. The company is the premier sponsor of TreePlenish, a non-profit organization that is planting 15,000 trees with the help of high school students this spring. All of these efforts further support the brand's carbon reduction goals.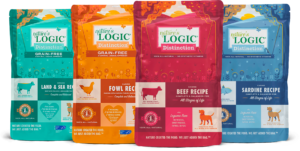 Named as a Top-20 Sustainable Brand by the Pet Sustainability Coalition, Nature's Logic is among leading companies that integrate environmental and social practices.
Sustainability is not only a tenet of Nature's Logic mission, but a key factor in the company's growth. Nature's Logic was named to the 2020 Inc. 5000 America's fastest-growing privately held companies list, ranking #251 in Consumer Products & Services.
About Nature's Logic
Founded in 2006, Nature's Logic™ is a line of 100% natural, premium quality pet food and treats that contain NO synthetic vitamins or minerals and focus on the benefits of natural whole food nutrition. The company's mission is to apply the logic of nature to everything they touch, which means creating all-natural nutrition from whole foods and being a voice for sustainability. The brand is a proud member of the Pet Sustainability Coalition and the American Sustainable Business Council, and buys 1 kWh of renewable energy for every pound of pet food it sells. Visit: natureslogic.com.
About eShipping
eShipping is a distribution chain management services and technology provider headquartered in Parkville, Missouri. Their suite of domestic and international freight management services includes Less Than Truckload, Full Truckload, Expedited and Hot Shot, Freight Forwarding, Customs Brokerage, Parcel, Warehousing and Distribution, Claims Management and Freight Audit/Payment. At the core of eShipping's services is their data services integrator, Global Data View, and proprietary TMS, eShipManager®, which provides end-to-end shipment management and visibility. Visit: www.eShipping.biz and www.eShippingDistribution.com.
#  #  #