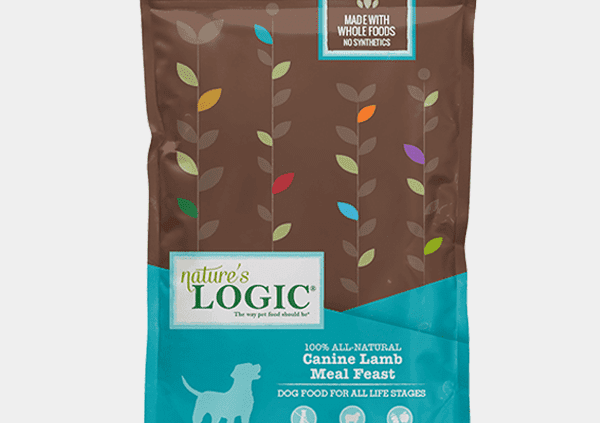 Lamb Meal Feast
"I am so pleased with your kibble – having come from a strictly raw diet, I could not be more pleased by what I have seen."
I am so pleased with your kibble – having come from a strictly raw diet, I could not be more pleased by what I have seen. Now 6 or 7 months later feeding Nature's Logic Lamb Meal Feast kibble, the proof is in the pudding – all of our Clumbers are blooming with better coats, healthy nails, no more grass or dirt eating, and endless stamina. Weights are perfect also. We have been feeding 75% Lamb formula – and 25% raw meat, which mixes and digests to perfection. They bark so loudly for dinner, the house shakes!
The telling point is in our new Clumber mom and her litter. She is 3-years-old, it is her first litter….and the first litter we are weaning onto kibble. I would not be doing this if I did not have complete faith in the nutrient balance, quality and safety of your product. She was on your kibble for about 3 months prior to breeding and throughout gestation. She carried a large litter for Clumber Spaniels – 9. She has had plenty of healthy milk for her pups, and did not lose a bit of coat since the birth of the litter! That is a miracle!
https://natureslogic.com/wp-content/uploads/2022/10/lamb-dry-dog.png
600
600
Deb Rankin
https://natureslogic.com/wp-content/uploads/2021/01/NL_Logo_box-2021-brdr-300x165.png
Deb Rankin
2022-10-17 16:00:07
2022-10-18 16:05:20
B.M.