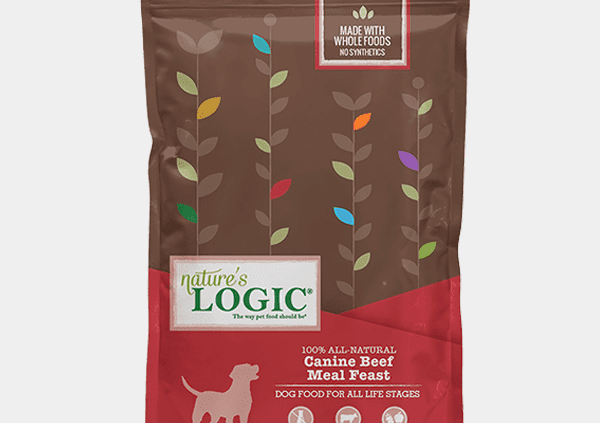 Beef Meal Feast
"I did a long slow transition to your Beef Meal Feast Kibble and it has been wonderful! … I can't believe I have options that contain NONE of the ingredients he reacts to!"
I wanted to send a note thanking you for your wonderful product. I adopted my retired Greyhound a year ago and have battled from day one to find a food that would agree with him. If he liked it, it didn't like him and vice versa. At points my garage looked like a dog food warehouse. I didn't think I would ever find "The One" for him.
I recently bit the bullet and had an allergy test run. It verified some of what I knew from the past food failures – avoid chicken, turkey, venison, salmon, white fish, & sweet potato. Plus now I can add oatmeal, soy, milk, corn. I thought I was truly doomed.
I went back to The Dog Food Advisor site and started my research all over again and found Nature's Logic.
I did a long slow transition to your Beef Meal Feast kibble and it has been wonderful! Harry can't wait to eat now and the "output" is actually something I can pick up (sorry for TMI but that's a MIRACLE in my world). I will be trying out the Sardine and then the Lamb formulas next – I can't believe I have options that contain NONE of the ingredients he reacts to.
Thank you again for these amazing recipes – they have been a Godsend!
https://natureslogic.com/wp-content/uploads/2022/10/beeef-dog.png
600
600
Deb Rankin
https://natureslogic.com/wp-content/uploads/2021/01/NL_Logo_box-2021-brdr-300x165.png
Deb Rankin
2022-10-17 15:58:00
2022-10-18 16:17:19
Harry & Anonymous