5 Nature's Logic Products on Chewy That Your Dog Will Love
Are you looking to give your dog some extra love? Check out some of our best-reviewed items on Chewy.com that will give your dog a reason to wag his tail with happiness. Remember, all Nature's Logic products are truly 100% natural with no synthetic vitamins or minerals. 
Nature's Logic Beef Lung Treats are made from only all-natural, Midwest beef sources and cattle-graded USDA Prime. These delicious treats are great for carnivore-appropriate recreational chewing and for promoting good dental hygiene. Plus, they're made in the USA without the use of potatoes, peas, lentils, wheat, corn, rice, soy, potato or chemically synthesized vitamins, minerals, trace nutrients, carrageenan, guar gum or xanthan gum. (Great for cats, too!) Not only are the ingredients top quality but the packaging is Certified Plastic Neutral!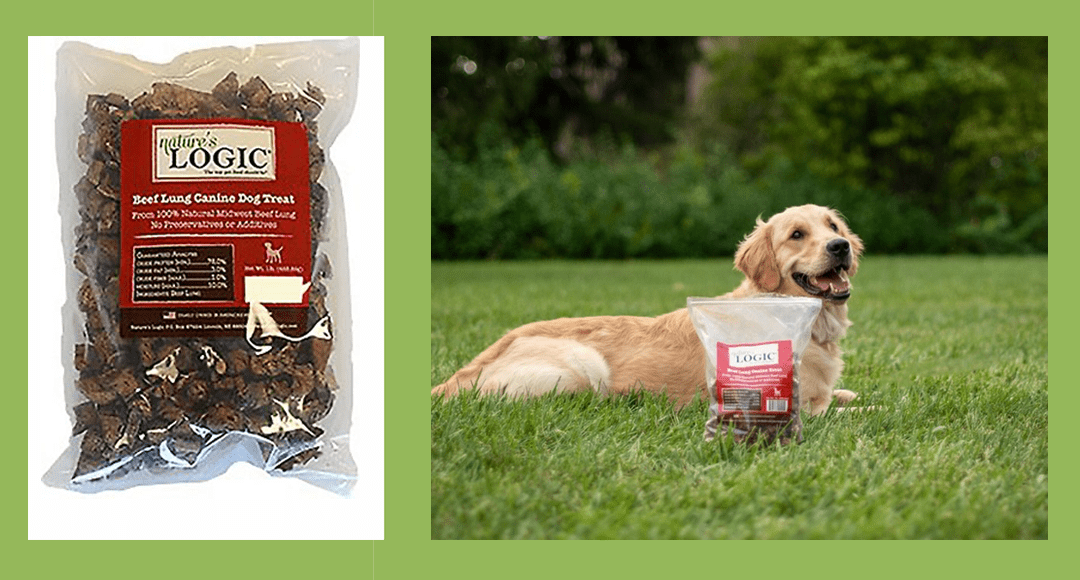 Photo courtesy of Instagram @GoldenBoyLumi

Chewy Customer Review: "My dog goes bananas for these treats and I don't feel guilty giving them to him because A – they're natural & B – they're only 5 calories per treat. I hide them all over the house when I leave or put them in his snuffle mat. Trust me.. your pup will love them!" – Kwaxberg
Price: $24.99
---
While some peanut butter contains synthetic ingredients, artificial flavors and preservatives, this one doesn't. Instead, this tasty treat is made with just three ingredients—peanuts, chia seeds and coconut oil! Not only is it crafted with whole food, 100% natural ingredients, but together, they pack the flavor and texture that dogs go wild for. Spread it on your pal's favorite treat or use this peanut butter spread to fill her snack-friendly toy.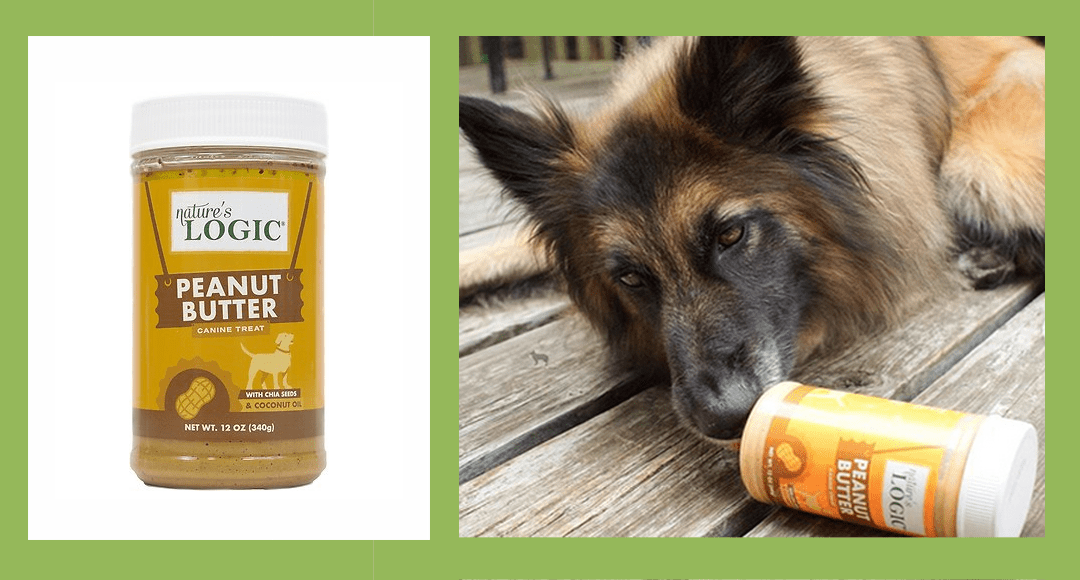 Photo courtesy of Instagram @camero.the.terv
Chewy Customer Review: "Nature's Logic is an amazing brand, and this peanut butter is no different. I'm almost certain my corgi would take on a bear for a Kong full of it! The ingredients are reassuring as always, especially since my dog has a rather sensitive stomach. And the lack of sugar makes me feel all the more comfortable in spending the few extra bucks on it rather than some xylitol free, people-intended brand from a grocery store." –Emily
Price: $7.99
---
Help your pup stay calm while satisfying his cravings with Nature's Logic Calming Biscuits with Peanut Butter & Bone Broth Dog Treats! These savory, crunchy biscuits are 100% natural and feature high-quality protein from real peanut butter. They are also infused with bone broth for an added boost of glucosamine and chondroitin to promote healthy joints and hemp seed oil to promote a sense of calm. And to give you peace of mind, these scrumptious rewards are completely free from synthetic ingredients! All of Nature's Logic biscuits are packaged in Certifed Plastic Neutral bags that are made with 45% post-consumer recycled materials!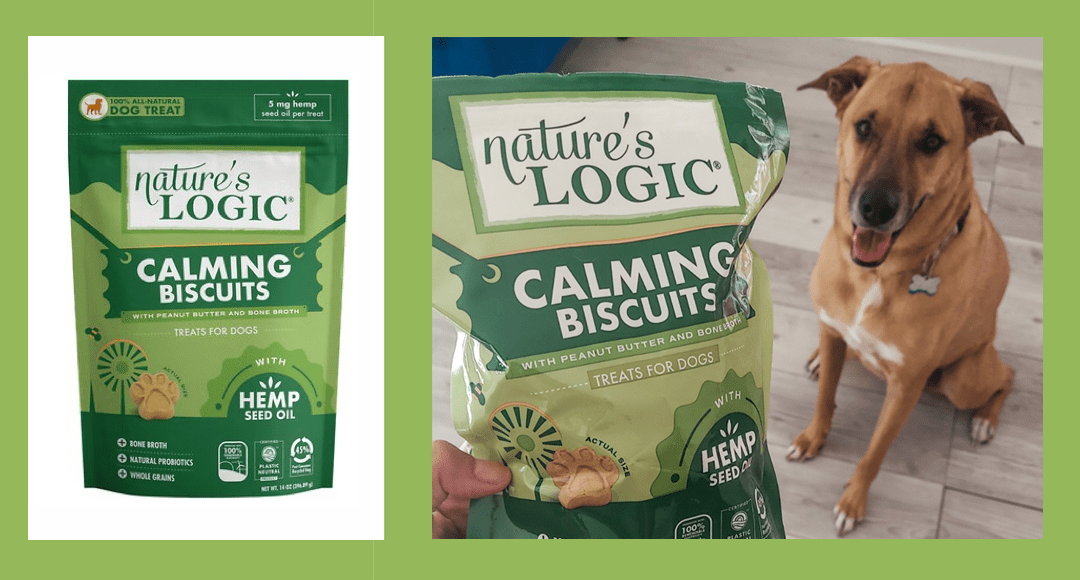 Photo courtesy of Belkis Cardona-Rivera
Chewy Customer Review: "Our newest dog is nervous, excitable, and needy. Poor little Ivy only has one eye. Her calming biscuits do what they're supposed to do." –TonyS.
Price: $12.99
---
Help keep your pal's tummy happy with Nature's Logic 100% Pumpkin Purée Dog & Cat Food Supplement. It's made with just one ingredient—100% all natural, fiber-rich pumpkin—to help support digestive health in dogs and cats alike. It also packs plenty of beta-carotene—a potent type of vitamin A—for a boost of nutrition. And it also provides tasty moisture to help with daily hydration, which is very important for thirsty pets. It's nature-made, with nothing man-made like artificial ingredients or fillers, and is easy to give as a treat or a food topper. Did you know all of Nature's Logic cans are BPA-free and curbside recyclable?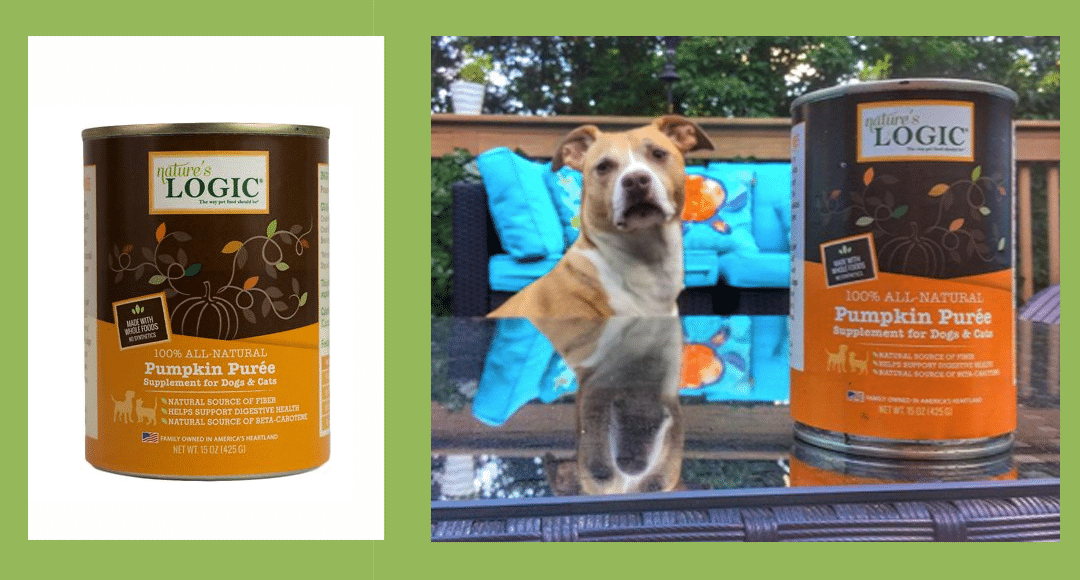 Photo courtesy of Instagram @Talledega_Dog

Chewy Customer Review: "We love this pumpkin purée! I put it in an ice cube tray for my dog & give it to her everyday as a little treat. It is magical for dogs with sensitive bellies. Ever since giving our dog a tablespoon a day, she hasn't had any belly issues! Highly recommend!" -Brit
Price: $33.00 (case of 12)
---
These irresistible, carnivore appropriate rewards are crafted with 100% real chicken that is freeze-dried to help preserve natural nutrients. These all-natural, single-protein bites are naturally jam-packed with healthy amino acids including cystine, taurine and methionine to support a healthy heart. What's especially great about this snack is that it can be enjoyed by feline friends and canine companions alike!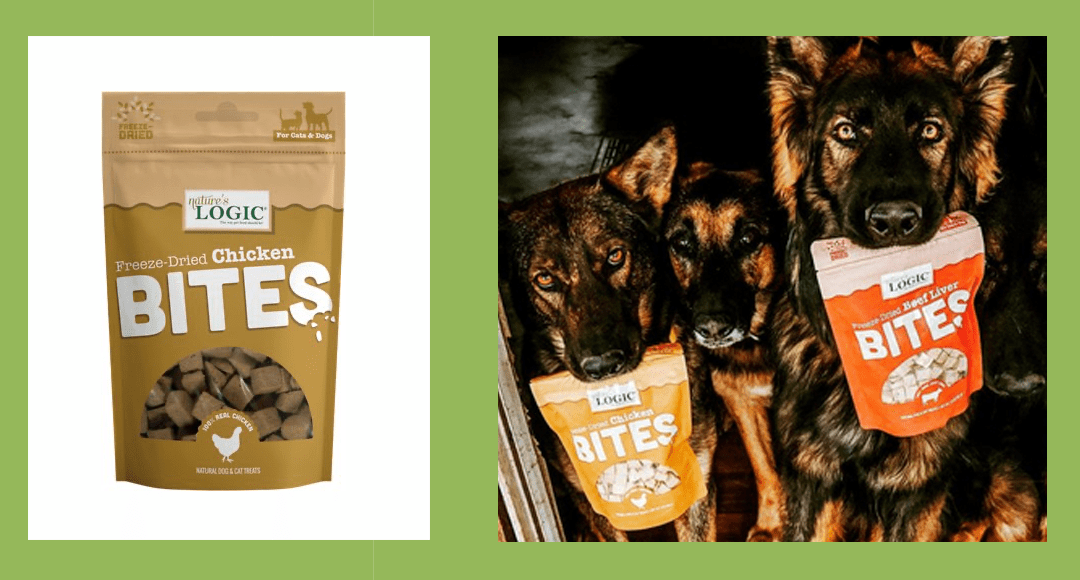 Photo courtesy of Instagram @von.jakoba
Chewy Customer Review: "I love these treats for my dogs because my dogs "chug" their treats down without much chewing. These are a unique texture, like "chicken puffs". Since these are light and airy I feel like they are safer for the way my dogs eat treats. They love them, too! I am a big fan and will keep ordering these." -McDogMomma
Price: $7.99 – Available in Beef Liver, too!